About Our Theatre
The Paramount Theatre in Downtown Middletown is one of the areas finest examples of community support for the restoration of a Downtown Landmark, and for the extensive cultural development of the City and the area. It is a notable cornerstone of Middletown's growing downtown entertainment destinations.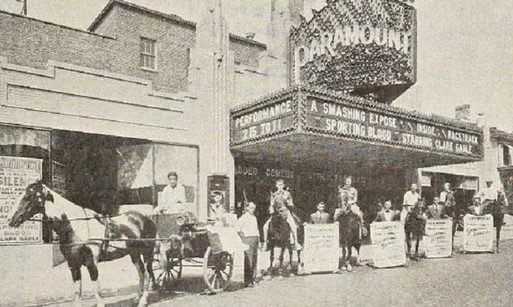 This beautiful 1100 seat theatre, built-in 1929, has the finest acoustics north of Carnegie Hall and serves audiences of all ages and artistic interests. From the massive sounds of the Mighty Wurlitzer Theatre Organ to the intimate sounds of the grand piano, from symphony orchestra to jazz, from Broadway shows to intriguing community theatre, from ethnic shows to Las Vegas comedians, from local gaffers to chamber music or rock and roll, the Paramount offers an exceptional series of entertainment and top-notch, quality shows, right here in Middletown.
We proudly participate with other downtown businesses in spirited cooperation to draw and cater to the needs of the region's citizens. Our programming has consistently appealed to widely diversified audiences representing the true identity of our community. Up and coming acts, classical performances, established pop stars, entertainment icons, children's events, civic fundraisers, local dance recitals, urban gospel theatre, business receptions, patriotic events, and nostalgic acts fill each of our seasons and the memories of our audiences. Let our growing history be a part of your history.