We are sad to announce that Jefferson Starship concert for August 19th has been postponed due to members of Jefferson Starship's band and crew testing positive for Covid-19. Ticket Holders, will be contacted tomorrow. Run 4 Downtown Race/Walk will still go on August 20th as scheduled.
Jefferson Starship – Mother of the Sun Tour
Row B-K: $67
Row L – S, Row AA & BB: $57
Row T-X, Row CC – GG: $47
This include a $2 Service Fee per Ticket
(applied online, over the phone or in person)
Please be advised, there is no elevator to the Balcony
The Run 4 Downtown Race/Walk is still set to take place on August 20th 2022. Come out and show your support!
 Then come out, Saturday August 20th, for the 16th Annual Marshall & Sterling Insurance Run 4 Downtown!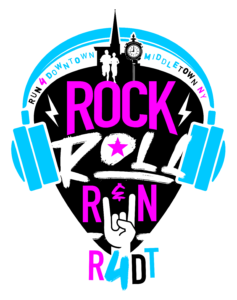 When founding member Paul Kantnerformed Jefferson Starship in the '70s, he envisioned the band as a cast of musical adventurers, contributing to his epicconcept albums and eventual deep catalog of rock classics. When the current lineup of the band came together alongside Kantner as a unit in 2012, with many members joining years before, he couldn't have imagined that the band would become the road-conquering heroes they've been in the last few years.Jefferson Starship's five members describe themselves asbotha"family" and a"gang," and that comes across in talking to them, and in their robust live performances, which have taken themtoall 50 U.S. states., five continents, and too many countries to list here (a recent tour ofNew Zealand was mentioned among the band's favorites), drawing from a massive setlist of hit after hit. In addition to original member David Freiberg, the band includes drummer Donny Baldwin (whose Jefferson Starship roots go back to 1982), keyboardist Chris Smith (who joined in 1998), guitarist Jude Gold (who joined in 2012), and singer and guitarist Cathy Richardson who joined in 2008, after Kantner saw her tour with Big Brother and the Holding Company.As Jefferson Starship approaches their 50th anniversary, the group's members look to the future with the word Kantner, who unfortunately died in 2016, used to say to them all the time: "Onward." "To me thatexploration—that Paul Kantner thing of just getting on a rocket ship and firing it as hard as it will go, and taking off and exploring the cosmos and the music, and everything in between—is really the spirit of Jefferson Starship, and that's very much alive in the band today," Gold says. "And that comes straight from Paul. And always has."